Port Hope Dentists & Dental Team
Dr. Jordan Benedict and his Port Hope, Ontario dental team are pleased to have been serving the oral health needs of Port Hope, Cobourg and the surrounding areas for over a decade. The results of our dental services can be seen in the smiles of your neighbours and friends.

The team at Port Hope Dental Office has been carefully selected for their experience, skill and passion for oral health care. Our team is experienced in restorative, family and cosmetic dentistry and is pleased to be accepting new patients. From a dental exam and cleaning to a complete smile makeover, we invite you to contact our office and experience the dental care you have been waiting for.
Port Hope Dentists
---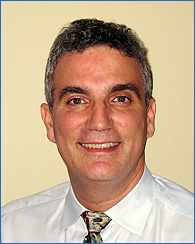 Dr. Jordan Benedict
Dr. Jordan Benedict graduated from the Faculty of Dentistry of McGill University in 1992. For nearly two decades now he has been practicing as a family dentist and has built extensive experience in all facets of family dentistry and oral health.

In September of 2004 Dr. Benedict took over the Port Hope Dental practice of Dr. Gary Hamilton. He is pleased to offer continued treatment to existing patients as well as welcome new ones to the dental office. The experience of guiding a mature dental practice allows Dr. Benedict to care for the oral health needs of patients from their first tooth to maintaining smiles over a lifetime.

Dr. Benedict and his team of dedicated personnel, strive to provide personalized care in a comfortable setting. Continue reading here.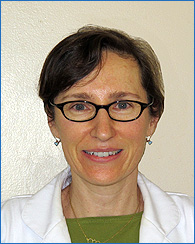 Dr. Liz Prokopchuk
Dr. Elizabeth Prokopchuk, affectionately known as Dr. Liz, is a 1987 University of Toronto graduate, where she earned her Bachelor of Science Degree with a major in neurosciences.

Dr. Prokopchuk quickly realized she preferred interacting with people rather than spending time alone in a lab, so she completed her Doctor of Dental Surgery in 1991.

She is a member of the Ontario Dental Association and eagerly awaits Toronto's Dental convention every spring. She's an avid traveler and enjoys a competitive football game, especially when her beloved San Francisco 49ers are victorious. She has proudly served the Port Hope community since 1993.