What's New
Our commitment to the community and continuing education ensures that there is always something exciting happening at our Port Hope dental office.
---
Port Hope Food Drive 2019 is a Success!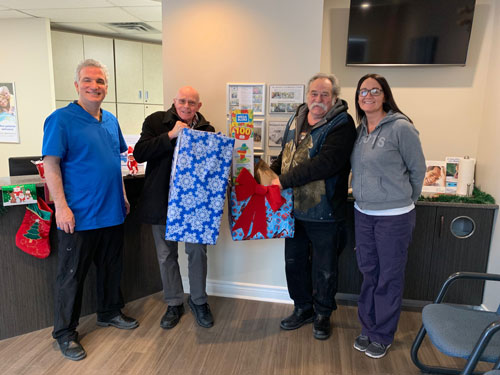 Between November 1 and December 13th, Dr. Benedict and his team asked for food and toy donations for our annual holiday food drive, and the response was amazing! The gentlemen from Northumberland Fare Share Food Banks came to pick them up on December 18th and were grateful for the donations. Thank you to everyone who gave generously for helping to brighten local families' holidays.
---
2019 Winter Open House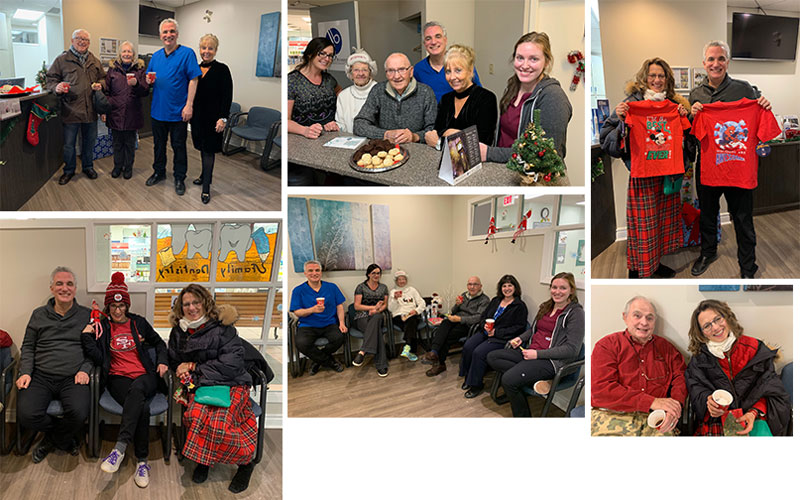 Thank you to all of our patients and families who came in to join us for our Winter Open House. It was great to see everyone and to share cookies and hot chocolate with you all!
---
2019 Holiday Pot Luck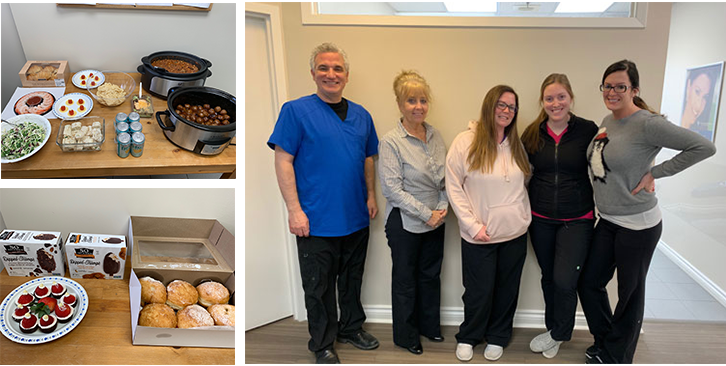 We wrapped up 2019 with our annual holiday potluck on December 10th. As usual, our "in-house chefs" brought in amazing dishes, which we enjoyed in great company. What a great way to say goodbye to 2019 and hello to 2020!
---
Port Hope Dental's Annual Holiday Dinner 2019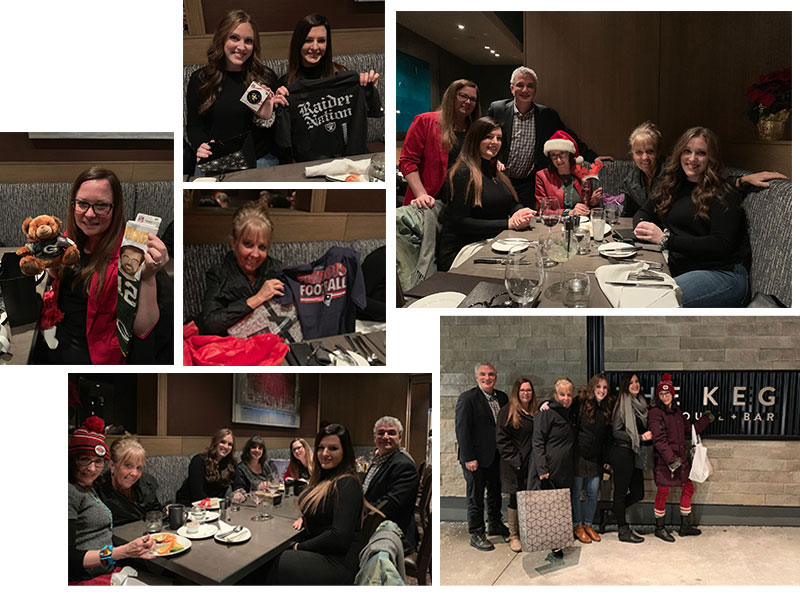 Dr. Benedict and his team celebrated the holiday season with a delicious dinner at the Keg in Oshawa. Gifts were exchanged and smiles were all around!
---
Port Hope Dental's Annual CPR Renewal 2019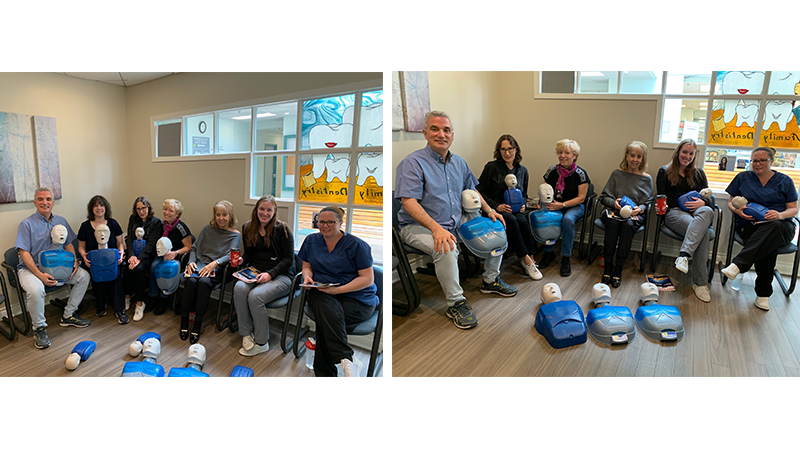 Dr. Benedict and the team completed our yearly CPR renewal in October, guided by our amazing instructor Nick! At Port Hope Dental, your safety is our top priority and we are committed to provide you with the best care.
---
Happy birthday to Dr. Liz and Michelle!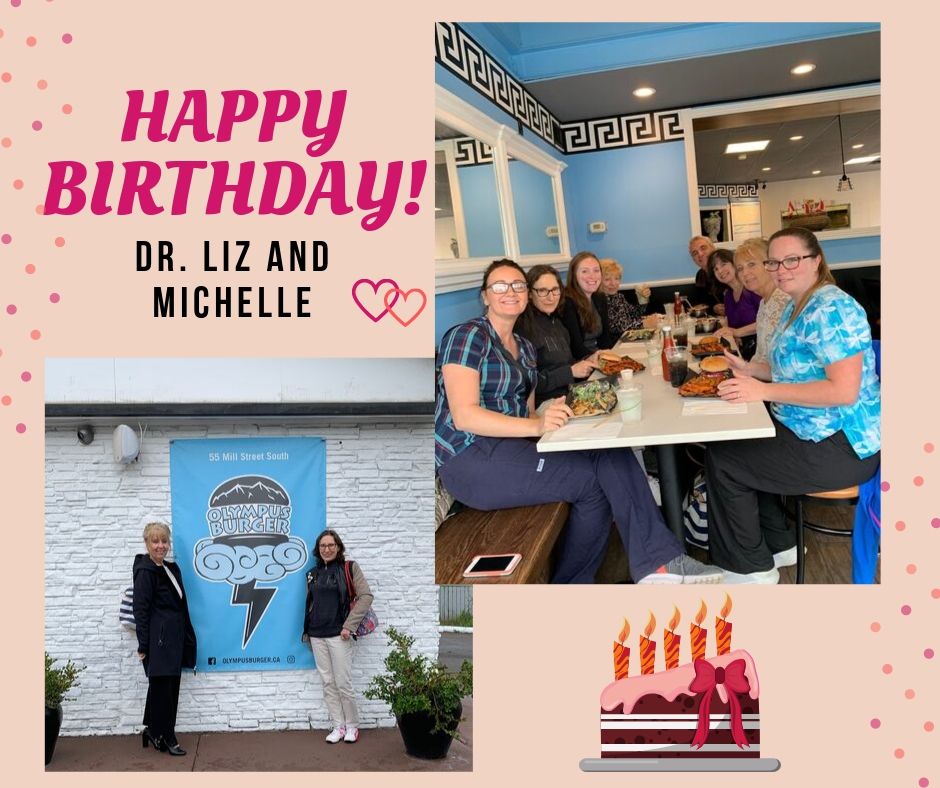 We were excited to celebrate two birthdays in October with a delicious lunch at Olympus Burger. Happy birthday to Dr. Liz and Michelle!
---
Sports Mouthguard Clinic was a Success!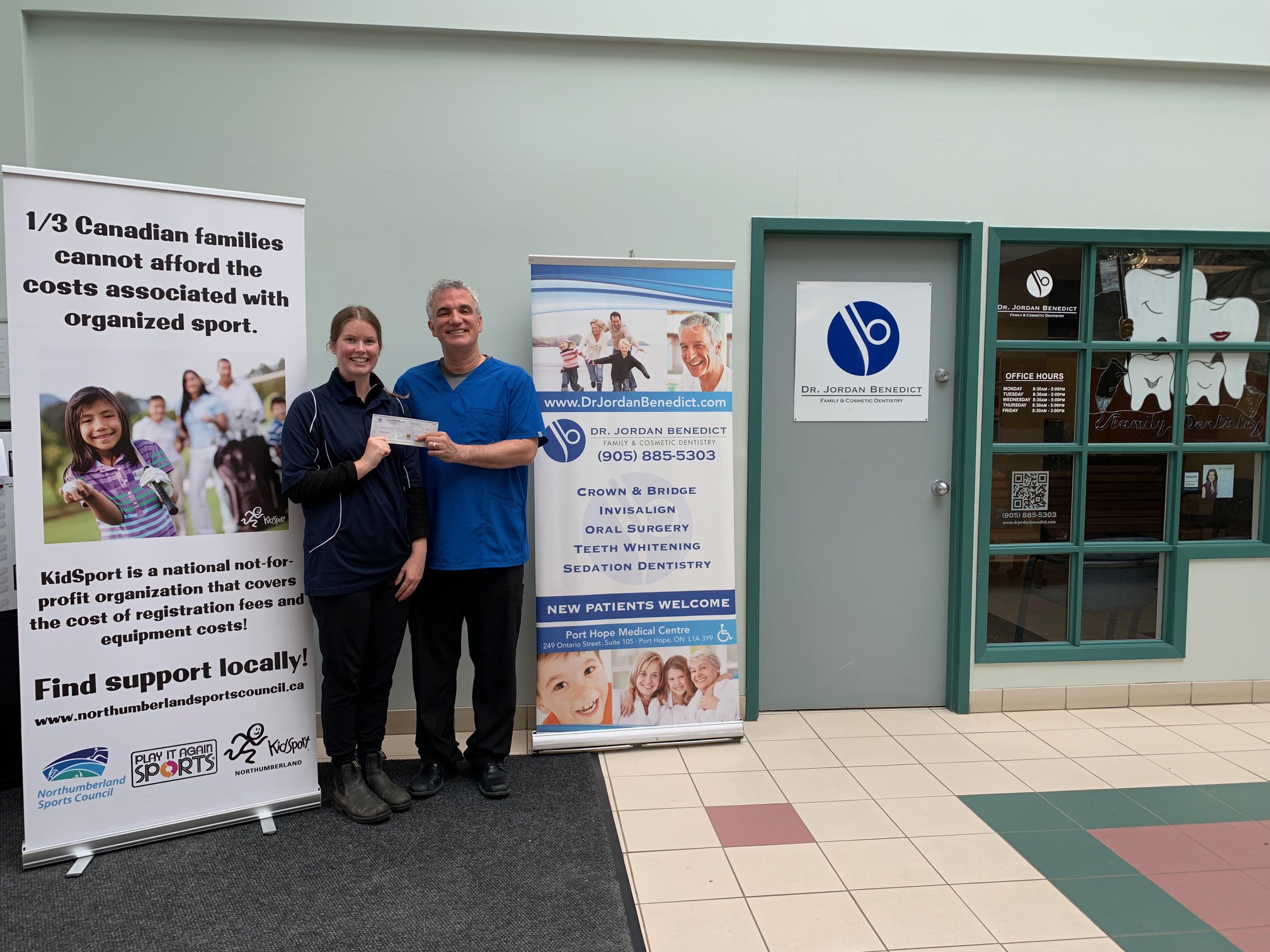 Dr. Jordan Benedict is pleased to present the donation to Molly Klintworth, Northumberland Sports Council Coordinator, accepting on behalf of KidSport Northumberland.
We love doing the Sports Mouthguard clinic each year and seeing our donations go towards helping kids who would not otherwise have the opportunity to participate in organized sports.
---
Relax and refresh with the Port Hope Dental team!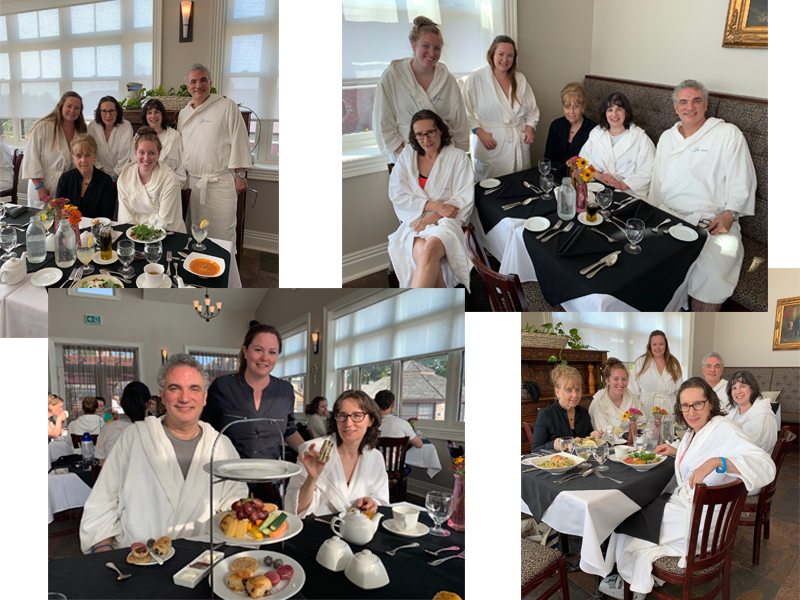 On September 21, Dr. Benedict treated his team to some well-deserved pampering and relaxation at our annual retreat to Ste. Anne's Spa in Grafton, Ontario. We are refreshed, recharged, and ready to be back at work!
---
Sports Mouthguard Clinic - Thank You!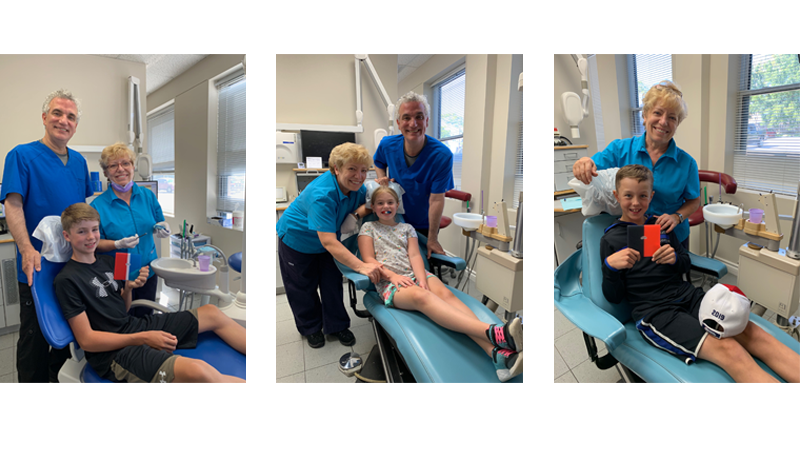 Thank you to everyone who joined us for our sports mouthguard clinic in August. These players have picked up their mouthguards and are ready to play!
Sports mouthguards are important for protecting your child's smile. We also provide custom mouthguards for adults who play sports.
---
Golf Tournament 2019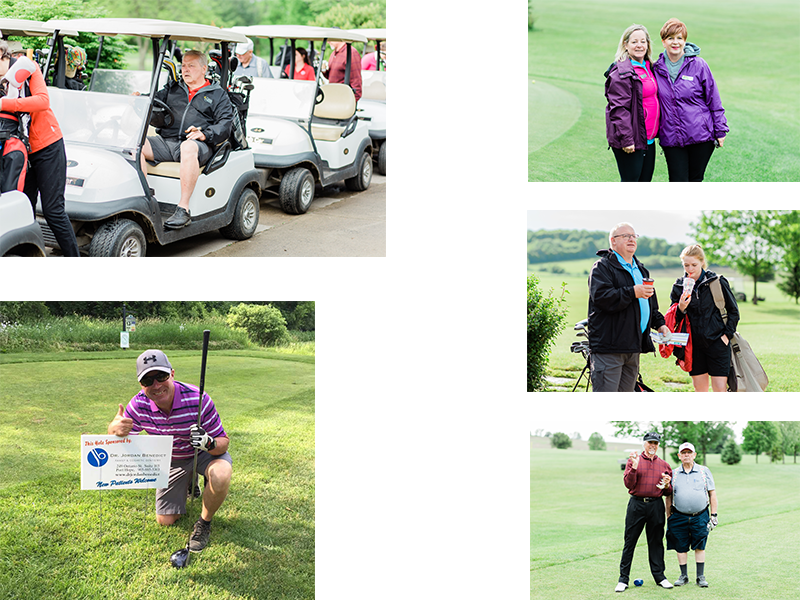 Dr. Benedict sponsored a hole at Knight's of Columbus charity golf tournament. It was a great success in supporting rebound child youth services and family violence protection.
---
Annual Spring Meeting 2019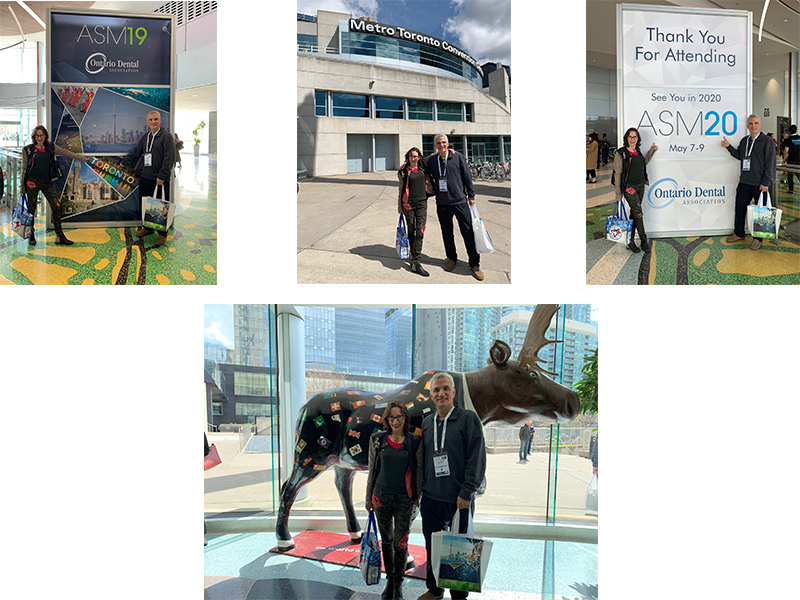 Dr. Benedict and Dr. Liz attended this year's Annual Spring Meeting held by the Ontario Dental Association in Toronto from May 9th - 11th. It was an action packed weekend of courses, networking and checking out the latest and greatest in dental technology.
---
Bowl for Kids Sake 2019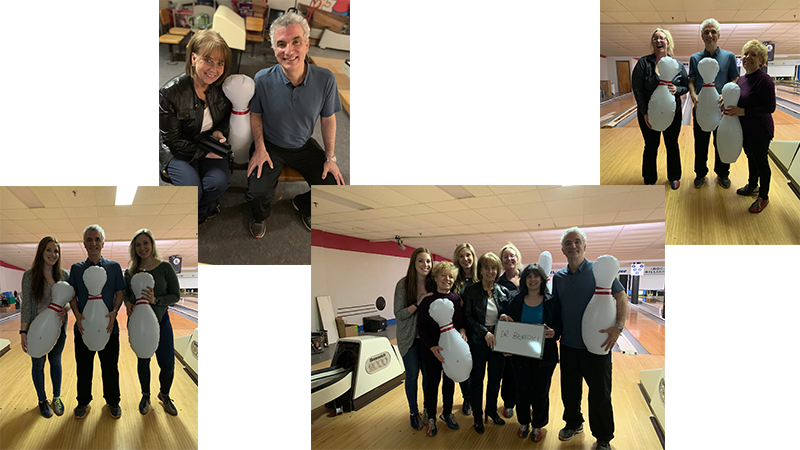 Another "striking" success with Dr. Benedict and his team as they continue to support Big Brothers and Big Sisters of Northumberland. We had an awesome time and are looking forward to next year's Bowl for Kids Sake. Thanks again for your support.