Port Hope Dental Spring Whitening Special-$250

Our whitening special will end on March 31st 2015. There's still time to receive $300 off in-office Zoom Whitening, so hurry in to take advantage of the savings!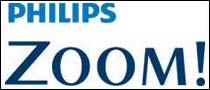 Spring into spring with a brighter, whiter smile in just one visit by contacting our office today! Zoom whitening is a safe, effective and fast way to transform your smile.

We recommend that you get your teeth cleaned before getting the whitening done for best results. To request an appointment, click here. To see results in our smile gallery, click here!