December 2015


Port Hope Dental Holiday Dinner

On November 27, Dr. Benedict and the team gathered at the Keg for our annual holiday celebration. It was a fantastic way to wrap up the year. From our office to your families, we wish you a happy and healthy new year and all the best in 2016!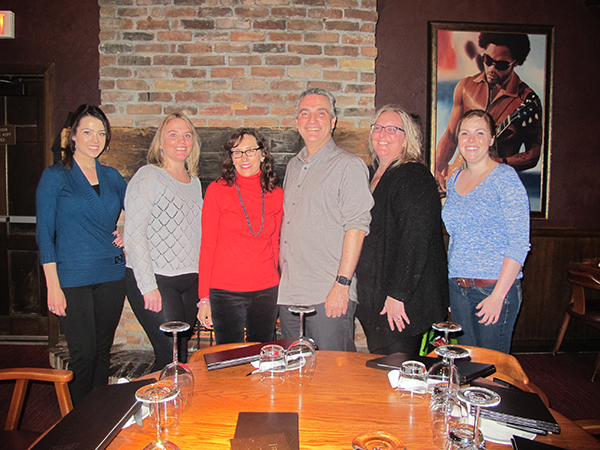 Click here for more photos!
---
Invisalign Holiday Special!


Limited time offer! Book by December 15, 2015 to receive a FREE Invisalign consultation PLUS $500 off your treatment*.

Call 905-885-5303 to make an appointment.

*For new cases only
Help Us Help Others

Are your donated items in this picture?


If not, there's still time to donate items to our food drive.
Dr. Benedict and team have been collecting non-perishable foods, canned goods, and unopened toys since October 5th, and our food drive will continue until December 15th, 2015.

Click here to see a fun photo!
---
Are You Afraid of the Dentist?
Cranberry Orange Bread
As comfortable as we try to make our patients there are always those that just fear the dental chair.

What is Sedation Dentistry?

Sedation Dentistry ensures that you have the most comfortable dental visit possible. When you visit our office, you will be given a small pill to help you relax throughout your entire dental appointment. While you are not technically asleep, patients often describe the experience as seeming sleep like. You'll barely remember coming to your appointment; the only proof that you'll have that you were there, will be your beautiful smile.

Click here to find out if sedation dentistry may be right for you!


Shortbread cookies, chocolate macaroons, gingerbread men- we all know what treats to expect during the holiday season. This year, stand out from the crowd at your family get-together or your office holiday potluck by bringing something new to the dessert table.

This fruity snack is great for after dinner or with your morning coffee. That's real dessert versatility!

Click here for a recipe for cranberry orange bread!
Port Hope Dental © 2015