Congratulations, Dr. Benedict!
---
On March 7th, Dr. Benedict became a graduate of the Kois Center! He completed the comprehensive continuing dental education program offered by the Kois Center located in Seattle, Washington.

The course's prestigious curriculum requires over 200 hours of continuing education encompassing all clinical areas of dentistry: gums, teeth, bite problems, cosmetics and implants involving both didactic and hands-on training.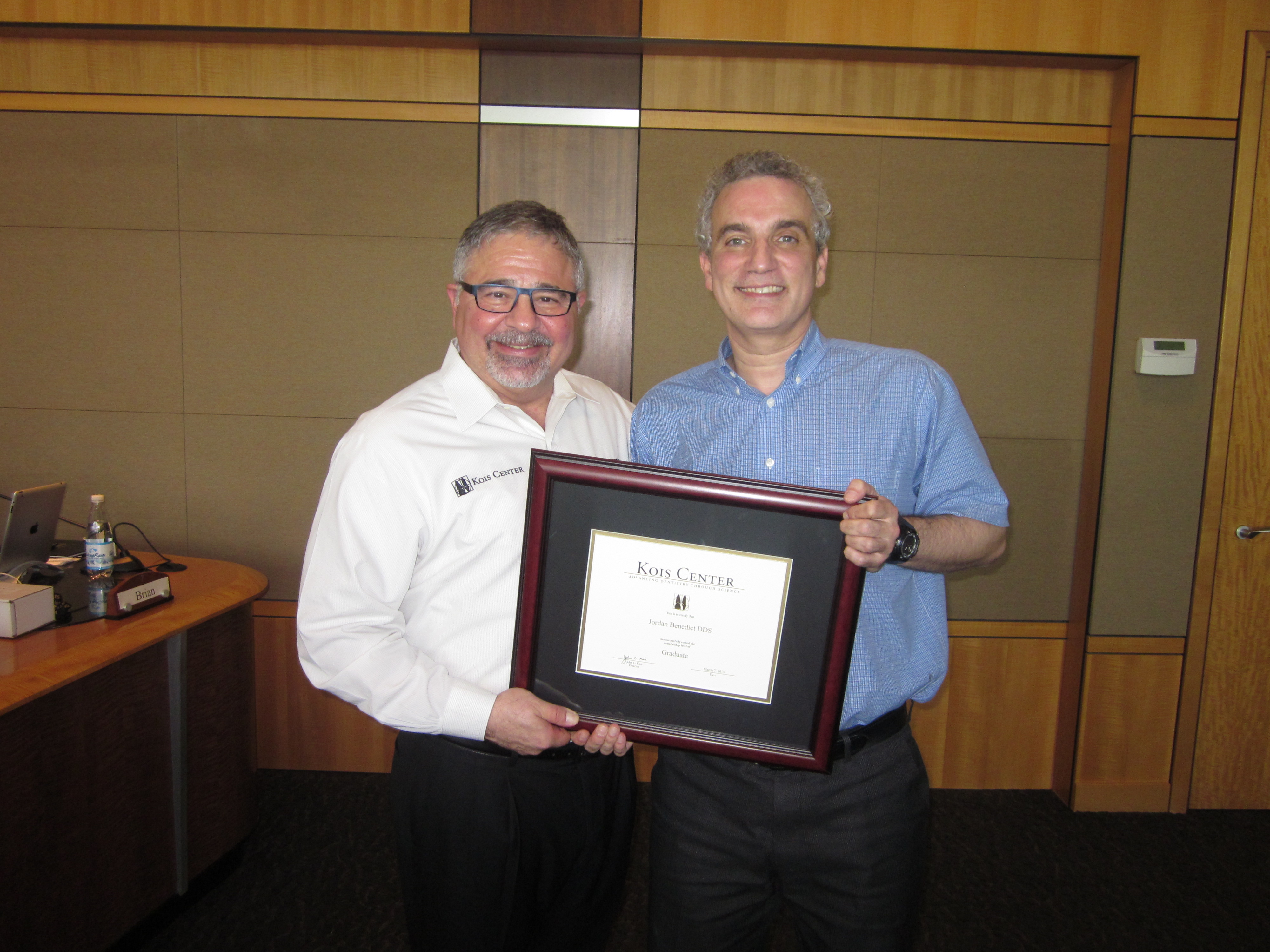 Dr. Benedict with Dr. Kois